Meet Our Visiting Brewer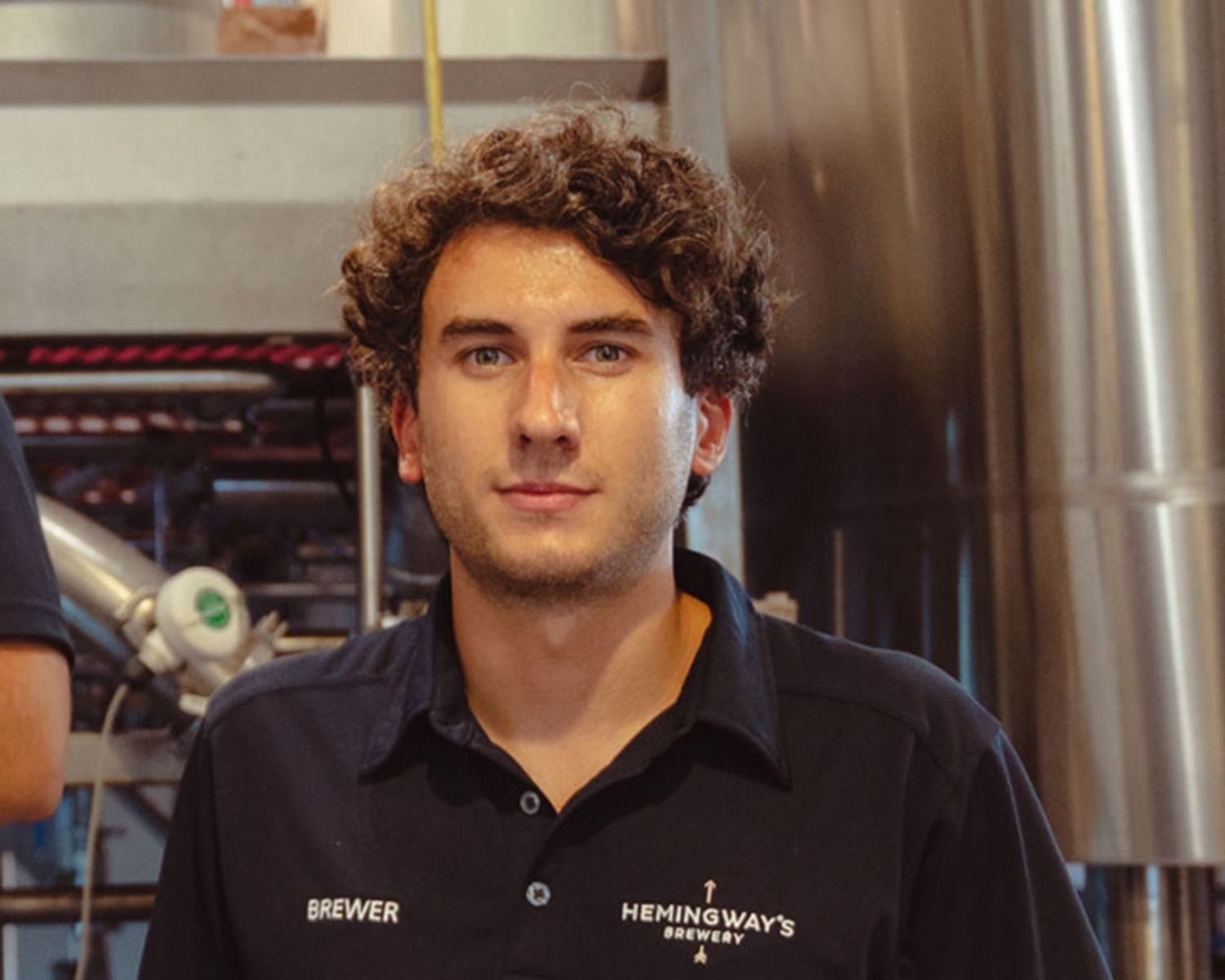 Tell us about your brewing experience to date.
I started making beer in my kitchen back when I was studying art history in Montreal, I got really passionate about it, soon after I was hired in a craft brewery in that city. They financed a diploma which I got from the Institute of Brewing and Distilling of London, this diploma is called General certificate in Brewing.
After 3 years there I got a head brewer position in Paris, in a craft brewery about the same size as Hemingway's. I was given the task of creating a new facility for them, and two years later we opened a new 25 000 hl capacity brewery.
After another 3 years, I decided to go travel again, this time to Australia and got the job at Hemingway's.
What is your favourite beer style?
The Czech style Tmave Pivo. It is an old dark amber lager style, rich, bready, malty with a perfect balance of bitterness/sweetness thanks to the spicy herbal notes coming from the Czech noble hops.
What is your favourite Hemingway's beer and why?
The Propector Pilsner. Because it is a beer true to the historic pilsner style, it is traditional, has a complex cereal/grainy flavour and a clean bitterness that makes it so you can drink a lot of it and never get tired of it.
What is your favourite menu item at Hemingway's and what do you like to drink with it?
The cheesy burger, a classic good hamburger. I like to drink a Prospector with it.
What do you enjoy most about your work at Hemingway's?
Several things, all equally Important : Fantastic co-workers, good atmosphere, good quality beer, beautiful venue and view, very clean functional brewery, and that my work is load adapted.
What do you enjoy doing when you aren't at work?
Making techno music, going for hikes with my friends and going to the beach.
What do you love most about Cairns/Port Douglas?
The climate, the chill atmosphere, and the people there
View other news articles