New Head Chef for Port Douglas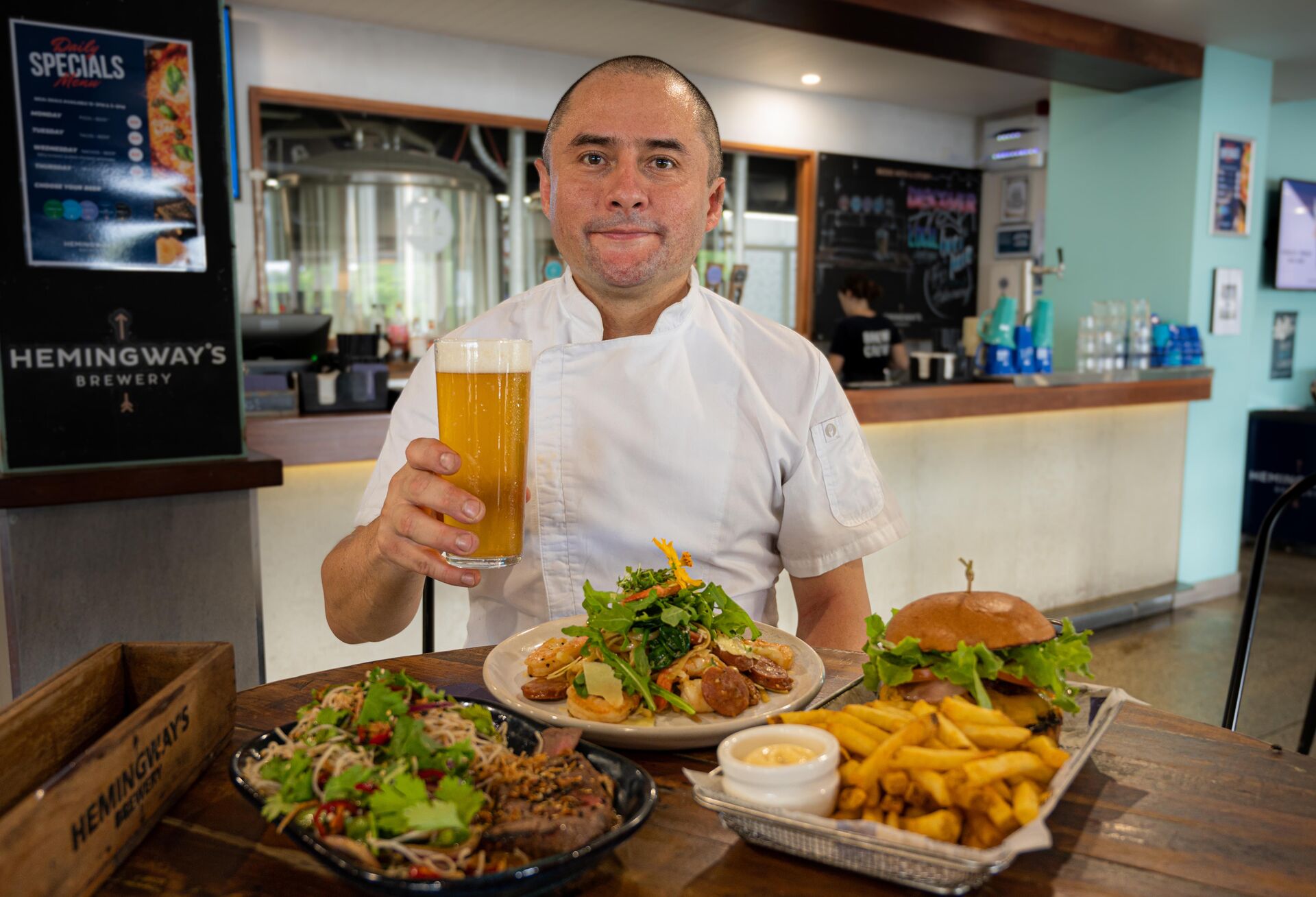 Tell us about your kitchen experience and where you come from
I am originally from Peru with lots of experience In Peruvian cuisine as well as a strong understanding of various cuisines with modern approach, such as French, Italian, Spanish, Australian and more from well recognized establishments between Melbourne and Cairns.
What inspires you in the kitchen?
I am always delighted when customers try something new and unexpected, that pushes me often to come up with new ideas and recipes to be able to use the fresh products that the region can offer.
What is your favourite Hemingway's beer and why?
Coral Cay IPA, because of the robust flavours and bitterness
What is your favourite menu item at Hemingway's and what do you like to drink with it?
The smoky brisket taco as well as the chicken wins with Hemingway's hot sauce with a chilled a Pitchfork Betty's.
What do you enjoy most about working at Hemingway's so far?
All the staff in general, that is always with a smile on their faces, makes a great working environment
What do you enjoy doing when you aren't at work?
Spending good quality time with my family
What do you love most about Cairns/Port Douglas?
I love the great barrier reef.
What inspires you in your work and or life?
My family, I have 4- and 6-years daughters that are the reason of my life and are the drive to do what I love the most in life which is cooking.
What makes you excited to work in the food and beverage industry?
Always customer satisfaction
Do you have anything else you would like to share?
I am really excited for this new challenge and being part of this great team at Hemingway's.
View other news articles