Gold at the AIBAs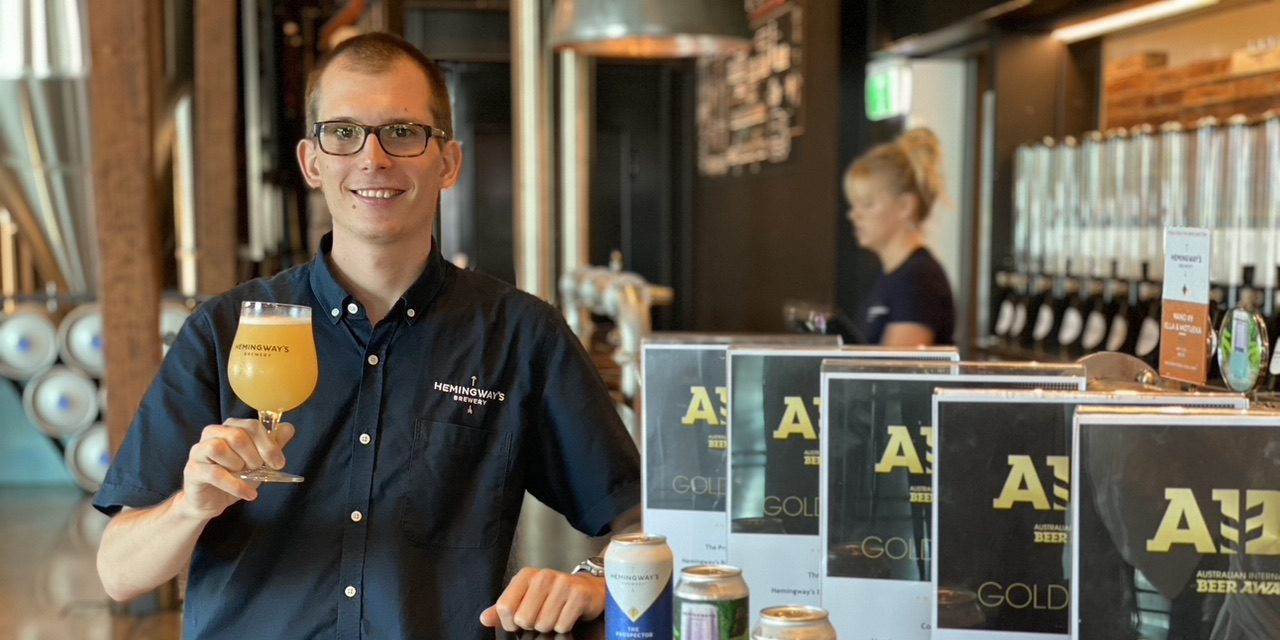 Source Brews News
Hemingway's Brewery has flown the flag for Far North Queensland's burgeoning craft beer industry by bagging gold at last month's 2021 Australian International Beer Awards (AIBA) in Melbourne.
Hemingway's Brewery CEO Tony Fyfe said it's great news for Hemingway's and Far North Queensland's industry.
"After what has been a difficult year, this is the type of news we want to shout from the rooftops! We entered 10 beers in the AIBA competition, the largest beer awards in the world, and came away with 10 medals including five gold.
"Kudos and thanks go to our hard working and talented brew team who truly deserve this recognition. Craft brewing is an artisan process and one that requires great skill, patience and attention to detail. It is not something that anyone can do so we feel really lucky to have the best here in Cairns in Nico, Paul and Tim," said Mr Fyfe.
Hemingway's brewers, Head Brewer Nico Leffler and his brew team Paul Cook and Tim Finney, attended last month's award ceremony.
Hemingway's AIBA gold medal winning awards as follows:
The Prospector Pilsner – Gold
7th Heaven Tropical Ale – Gold
Mr Wong Hefeweizen – Gold
Three Falls NEIPA – Gold
Coral Cay IPA – Gold
View other news articles